Need a little help getting motivated this summer to workout?
Working out is easy when you have a goal to work towards, but often summer is our big focus year round and now that summer is here it is so easy to get off track.
Look to some of this year's most beautiful women in the world to give you that little extra push to step away from your air conditioner and get moving. If the following yogis, models, athletes and actresses can't inspire you, then you better hire a private trainer.
Candice Swanpoel
This Victoria Secret Angel's secret for looking toned even in the skimpiest swimwear is mixing up her workouts. She loves boxing because it works out your arms and core and ballet helps to elongate your muscles. Candice starts and ends each workout with 5 minutes of jumping rope.
Candice (@angelcandices) tries to workout outside as often as possible, by doing activities that don't feel like exercise, such as paddle boarding or swimming. Her diet consists of basically organic fruits and veggies.
Briohny Smyth
Briohny (@yogawithbriohny) is a top LA yoga instructor that has an incredible body with not an ounce of fat. When she is asked about her exercise routine, she admits all she does is yoga and more yoga to keep fit and healthy.
She had to overcome obsessive over-eating habits in the past that still come back to haunt her. She keeps it in check, by following a simple diet of wholesome organic vegetables and fruits, lean meats and healthy carbs such as quinoa and brown or wild rice.
Lolo Jones
Lolo Jones (@lolojones) is an Olympic hurdler who won fourth place at the London Games in 2012. In order to prepare for her 100-meter hurdles, she needs to train for a whopping four hours a day, by lifting weight and running up and down stairs.
To stay focused and motivated on working out so long everyday, she meditates on the fact that when you run for the Olympics, you are not running for yourself but for everyone back home in America. Train like everyone is cheering you on!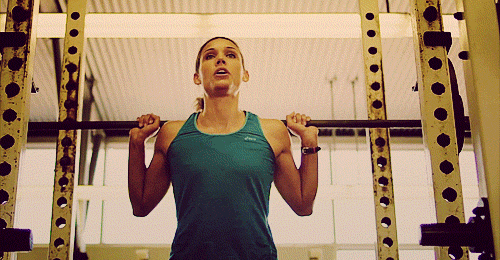 Misty Copeland
Misty (@mistyonpointe) was the first African American soloist for the American Ballet Theatre in New York City. Her sculpted legs of steel are a work of art. She feels dancing is the best form of exercise because it gives your entire body a workout, from the tips of your fingers down to the tips of your toes.
A typical day is nine to ten hours at the theatre for rehearsals and maybe even a performance or two. Besides dancing, she regularly loves to go swimming and do Pilates. She follows a low-sodium diet with lots of water.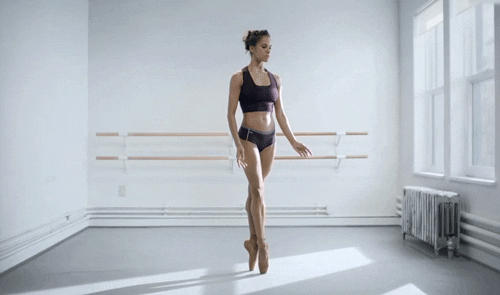 Jessica Biel
All you need to do is look at Jessica's (@jessicabiel) gorgeously toned body and you will want to hit the treadmill immediately. Her secret for a fit body is making sure to get enough sleep, drink loads of water, following a healthy balanced diet and absolutely staying away from alcohol.
Her weekly workout routine includes kickboxing, martial arts and huge amounts of yoga. She also enjoys walking her dog and playing volleyball. Holidays are often planned around some sort of outdoorsy adventure, such as climbing Mount Kilimanjaro.
Gabrielle Reece
Gabrielle (@gabbyreece) is a pro volleyball player, model and a mom stays in shape by always being active. Her weekly exercise routine includes 2 days of cardio and three days of resistance training.
She loves warmer weather because then she can take her workouts outside in the fresh air, plus she loves paddle-boarding, surfing and swimming with her family. Her suggestion to you is get your workouts out of the gym and into water.