Put your maxi dress away and pull out your jean skirt for the rest of this summer and fall too.
But we aren't taking about any type of jean skirt; the denim mini jean skirt is the trendiest piece you can have in your wardrobe.
You can wear almost any tone such as dark denim, light wash, black or white. It can be worn with a tank top, feminine blouse, an oversized blazer or even go double denim by wearing a jean jacket with it.
We were just as shocked as you to see the denim skirt make such a timely comeback and we are not complaining. Here is everything that is happening with chic jean skirts this year.
The Longer Version
Ver esta publicación en Instagram
A longer jean skirt is a must-have for those brisk summer knits. We love how it looks with a simple black tank top and white sandals simplicity is beauty.
Order yours now
Goldsign – The button front denim midi skirt.
net-a-porter
$125
This is the summer staple for every girl who is looking for a chic 90's retro vibe.
Pencil Me Thin
Ver esta publicación en Instagram
The pencil denim skirt gives off that unique vibe that only comes from an outfit that can be worn to work and on weekends. Wear it with a black bodysuit and ballet sandals for the weekend. Or wear it with heels and a blazer for work.
Order now
Totême – the slim fit jean skirt
net-a-porter
$300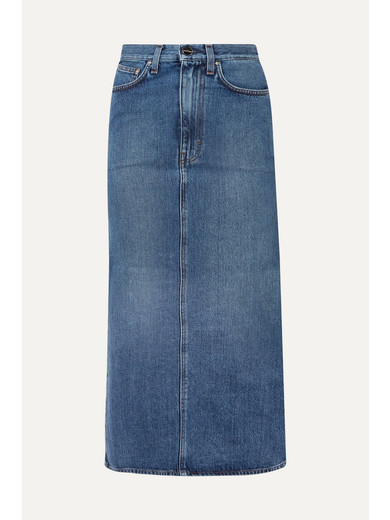 The Full Skirt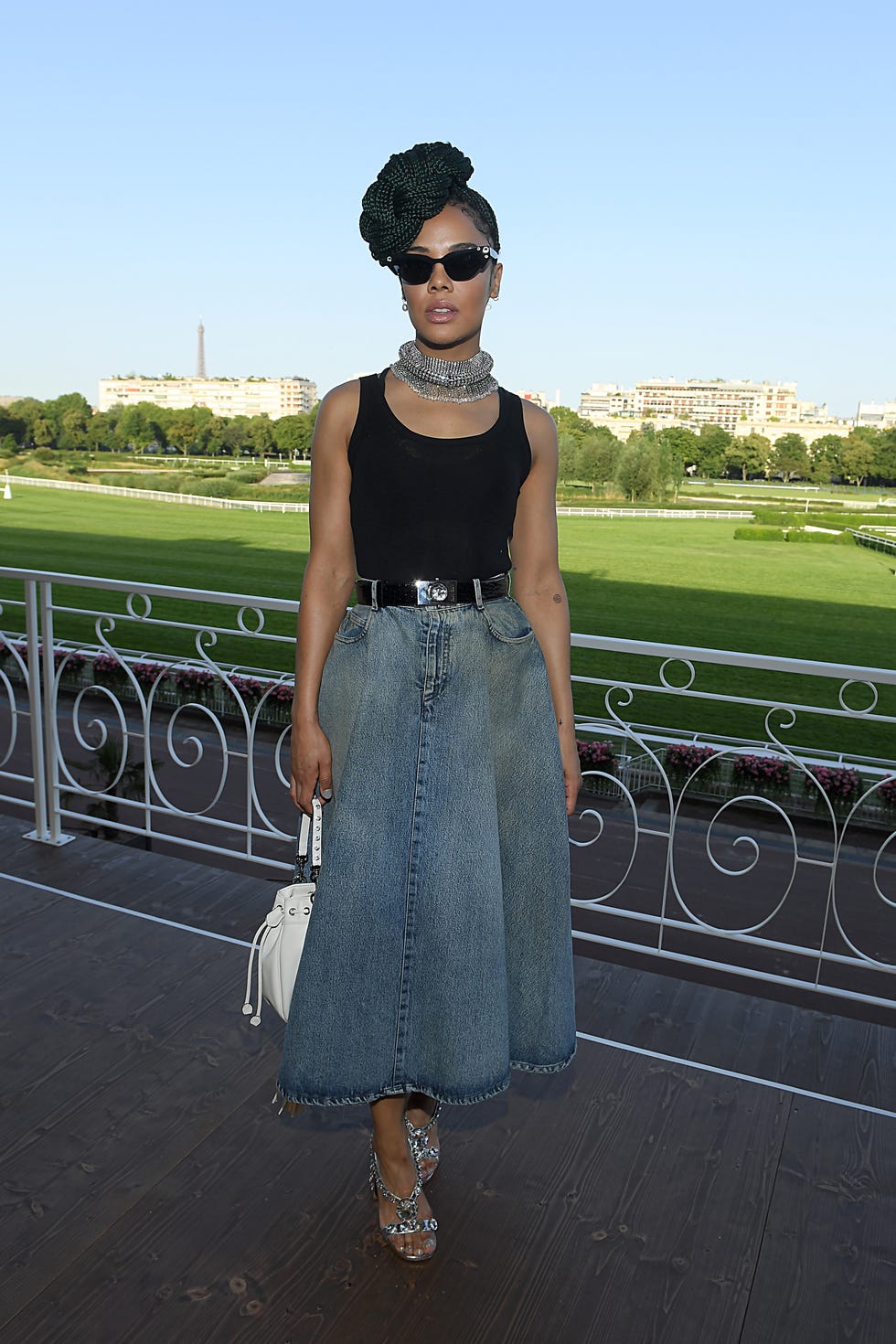 The simple jean skirt but transformed into high fashion. Just wear it with a black tank top and and some heeled sandals. Don't forgot the opportunity to add some major accessories for that extra bling.
Order now
Miu Miu
net-a-porter
$1,295
The Mini Skirt
Ver esta publicación en Instagram
Don't feel like wearing jeans, then swap in your pants for its sexier cousin. The mini jean skirt is classic that can help bring out your wild side plus show off your legs. Wear it with flats, heels or boots.
Order now
Mother
net-a-porter
$208